Having known Bill Fry for over twenty years, I have placed him at the top of the list of general contractors that I recommend to my clients. His professionalism and commitment to excellence is of the highest standard. He is also a great person to know and a pleasure to work with on any project - including on my own home.
-- V. H. Lee, Architect, Menlo Park
We are very happy with the work of the Wm. H. Fry Construction Company. Bill Fry and his workers provided friendly service and an excellent quality job. We felt comfortable having them working in our home. They remodeled our kitchen ten years ago and people keep commenting that it looks new. If you want all the details done right, Bill Fry is your man.
-- Anchi B., San Jose
Thanks again for the spectacular construction work! We love the results and really liked working with all of your team – especially Zack and Bob.
-- Jeff P., Cupertino
Bill was our chosen contractor for a recent Palo Alto house remodel. In fact, as the designer, I wanted only him for the job and advised the owners to by-pass the lengthy bidding process and hire the Wm. H. Fry Construction Company. The remodel had a very tight timeline since the owner was pregnant when construction started. Bill jumped right in to facilitate the permit process and suggested creative ways to jump start the ground breaking and tighten the schedule. He also was very conscientious in respecting the owners' wishes to use all green materials and recycle all the waste produced. The result was a high quality green remodel for a happy couple and their newborn son.
-- Jennifer Lee, Bay Area Designs, Palo Alto
We have worked with Bill Fry on a major remodel project. His work is outstanding in the quality of workmanship, thoughts, and ideas he provides to the home owner and in his dedication to the job. His experience in the field was invaluable to us when making decisions about materials, parts and design, and made the process smooth and enjoyable. During the project, we left the country for 4 months and had peace of mind knowing that our home was in good hands. His crew is clean, quick and professional. Bill has a wonderful personality and was a joy to have leading our project.
-- Richard C., Palo Alto

I hired Bill Fry to remodel my Menlo Park home after he was recommended to me by a structural engineer. I interviewed several contractors and hired Bill because he was willing to commit to an aggressive schedule and completion date, no small task given the work involved. I was, and still am, thrilled with the high quality of the work that was done. Bill and his wonderful crew even worked late on Christmas Eve to make sure that my new kitchen was ship-shape and ready for me to host Christmas dinner. As a professional Interior Designer, I always recommend Bill Fry to my clients because of the many positive experiences that I have had with him, both on my own home and those of others. His attention to detail, willingness to collaborate, excellent team and careful accounting practices make him a pleasure to work with.
-- Sarah Dreyer, Menlo Park Interior Designer

The Wm. H. Fry Construction Company is the best at their trade. From the start of meeting with Bill Fry personally to working with all his staff, we found them to be consummate professionals, honest, flexible, and eager to please. During the two years after we completed our major remodel, Bill continued to be his diligent, responsive self in providing post-completion service. We place ourselves in the fortunate category to have met Bill and continue to be delighted with our decision to employ his company. We have recently hired Wm. H. Fry Construction again for more work on our home.
-- L Viswanathan, Menlo Park
We are so grateful that our realtor introduced us to Bill Fry Construction. We originally just wanted to do some bathroom remodeling, but after we started working with Bill Fry, we decided to remodel the whole house top to bottom. He is really wonderful, listens to your every want, and comes up with creative solutions. It has been 10 years since our house remodeling project and we are still getting compliments on our home and the quality of the workmanship. It is superb! We still keep in touch with Bill for every little thing the house needs. He is like our house doctor. Trust is everything; we will never switch.
-- Bella and Ernie Ellenberger, Cupertino
We are so happy that a friend of ours introduced us to Bill! We hired him for a small addition and replacing our old brick patio with new Arizona stone. Our new home office involved all the trades of construction business, starting from foundation to installing window, skylight, custom bookshelves (my favorite part). The craftsmanship amazing: precision, aesthetics, attention to detail. Building could be very challenging and stressful for the family, but Bill made it easy and I have to say pleasant experience, something we did not expect. Bill is professional, kind, patient, honest and really very easy to work with. His crew was also very professional and non-intrusive. We would recommend Bill Fry Construction without any reservations and are planning to work with him on a bigger project.
-- P.K., Los Altos Hills
Bill Fry was unfailingly pleasant and kind, and the work on my bathroom was finished on time, to my great satisfaction. He was always ready to stop by with necessary materials or information, and never seemed to mind my phone calls, even on a busy day! Thanks, Bill!
-- J.B., Los Altos

I have the highest praise for Bill and his colleagues. I hired the Wm. H. Fry Construction Company for a number of remodels of my home including a complete remodel of my kitchen which received an international award! I first hired Bill's company because of its reputation for outstanding work, experience, and personalized service. My trust in Bill allowed his company to have complete access to my house while I was away on vacation. As an added plus, Bill was able to provide a refrigerated wine cellar in an adjacent room, at minimal cost. The best praise of all is that I plan to hire him again for future projects!
-- Jack Goodman,Cupertino

I have photographed custom homes built by Bill Fry and the workmanship, attention to detail, and quality is outstanding. As an architectural photographer, I have seen a lot of homes and the work by Bill Fry Construction is definitely the best.
-- Mark Pinkerton - Vi360 Photography

Bill and his team were fantastic to work with on the remodel of a 1950s duplex. They understood our goals to turn it into a place that would work well for our extended family and for future rental possibilities. They have very high quality standards for workmanship and were helpful in explaining tradeoffs. We love the results!
-- Cathy L., San Francisco Bay Area

Bill Fry was a pleasure to work with on the San Francisco Bay Area Artist Studio, designed by our office, William Duff Architects, Inc. Their professionalism, attention to detail, and high-quality workmanship made this project a BIG success story.
-- William Duff - William Duff Architects, Inc.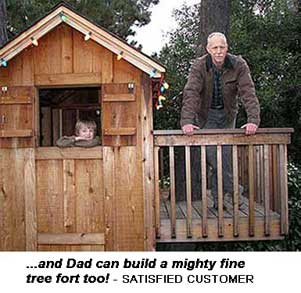 Bill Fry did a wonderful job with our Palo Alto remodel. We wanted to be as environmentally low impact as possible and Bill worked with us on all of the little details of our plan to do so. He was amazingly reliable, honest, and great to work with. He worked seamlessly with our architect and interior designer and made the whole process much easier than it could have been.
When we ran into timing issues (like having our baby during the remodel!), Bill went way out of his way to help us prepare part of the house to allow us to move in early. I have never worked with a contractor who has his level of dedication and care for his clients. In the year since the project finished, he has solidly supported us as questions have come up and minor issues have needed to be resolved.
We would definitely recommend Bill Fry Construction to others looking for a straightforward, reliable, and talented general contractor.
Thanks for the great work,
-- Jason, Palo Alto
Bill Fry did a fantastic addition for us, turning part of our garage into a cabana with a bathroom. He is very detail-oriented and delivers only the highest-quality work. Bill is conscientious about every part of the job big and small and does a great job communicating to keep the homeowner in the loop at every step. On top of all that, Bill is the nicest guy to work with!
-- Tina G., Los Gatos
Bill Fry and his crew are very easy to work with, and they have a great attitude and work ethic. As a designer, I so appreciate their understanding of the design goals, attention to detail, and incredible quality. They make sure it is right the first time – outstanding.
-- Lori Churi, Interior Designer LCID, San Jose
The Wm. H. Fry Construction Company rebuilt our front deck and stairs. They did an excellent job, and we are quite happy with the result.
The quality of the work performed is excellent. The construction workers were very polite.
Mr. Fry was very helpful in providing us with information to inform our choices on how to proceed with the work, and material selection.
-- Howard L. Davidson, San Carlos
Bill Fry did many additions, remodels, and renovations for me over a period of 7 years in the 1990's.  I'm sure we would still be using Bill if we hadn't moved to the Central Coast.  It's hard to say enough good things about Bill and his people, so I'll just list a few observations:  he is absolutely honest and his word is his bond, he has top quality craftsmen in his crew and their work is top quality, his bids are realistic and accurate, he and his people are personable and friendly, and did I say that he wears shorts every day despite the weather.  Got to love that.
-- Jim Claypool, Los Altos Hills
Bill Fry's calm and friendly personality, outstanding leadership skills, depth of construction knowledge and professionalism make him an excellent choice as a General Contractor. Bill interprets complex drawings effortlessly, eliminating unnecessary meetings and schedule delays. Simply said, he builds things right. In my work with Wm. H. Fry Construction Company over the past 15 years, Bill has consistently exemplified quality craftsmanship, teamwork during all phases of the project, and dedication to fine homebuilding. It is an easy choice recommending Bill Fry to my clients.
-- Tim Petersen, Architect, San Francisco
We hired Bill Fry to do a major remodel and addition to our family room in 2009. We looked at bids from four different contractors. We picked Bill because he seemed very thorough, honest and professional, and have been extremely pleased with the results. Integrating the new part into the existing structure turned out to be pretty complicated, but Bill came up with lots of creative ways to make it look exactly like we wanted it. Even though the construction had a huge impact on our living space (we were practically without living and family room for almost 3 months, and had to walk through the construction site to get to the kitchen), Bill managed to make it a smooth experience for us. Bill's crew was highly professional, friendly and a pleasure to work with. Bill was very proactive in working with our designer, engineer and the inspectors, and made sure that the work stayed on schedule. We would hire Bill again without hesitation.
-- The Brants Family, Palo Alto
I fully recommend Bill Fry! Bill and his team completed two remodels for our home in Cupertino. The first remodel included two custom bathrooms in 2006. The bathrooms were designed by Lori from LCID; she works on many projects with Bill. Lori highly recommended Bill for top-notch quality. We found Bill's team to be extremely knoweldgeable, professional, and trust-worthy. Although the project took a bit longer than anticipated, it was well worth the wait, as the results are impeccable!

We worked with Lori and Bill again in 2010/2011 on a much larger remodel which included gutting and totally renovating the kitchen, living room, and dining room, as well as new flooring and interior doors throughout the remainder of the house. Lori and Zack, Bill's cabinet maker, custom-designed the quarter-sawn red birch cabinets--amazing attention to detail! Zack, as well as all of Bill's team, are excellent craftsmen. Jim, the supervisor of our remodel, suggested we vault the living room ceilings --this was not in the original plans, however, these ceilings transformed the room without adding square footage.
Bill's work is top-notch; you get what you pay for. Do it right the first time. We LOVE our new home, and we would highly recommend Bill Fry and his team!
-- Brenda, San Francisco Bay Area

Having worked w/ Bill professionally for over 20 years - when it came time to build the custom home of our dreams, we chose Bill. Attention to detail, high quality workmanship, and on-time/on-budget. I would highly recommend Wm. H. Fry Const. for any project!
-- client, Saratoga, CA

After meticulously completing a full remodel of our home 6 years ago, Bill Fry and team recently came back at our request to add screening for the garbage/recycling bins. While this isn't a particularly sexy project, the location of the bin area at our home makes it very visible. Bill's team brought the same problem solving and craftsmanship to this small project that they dedicated to the earlier remodel and we couldn't be happier with the result.
-- L. Bergh, San Francisco Bay Area